HOT TREND ALERT: Air Plants
Posted by AMBER MARKER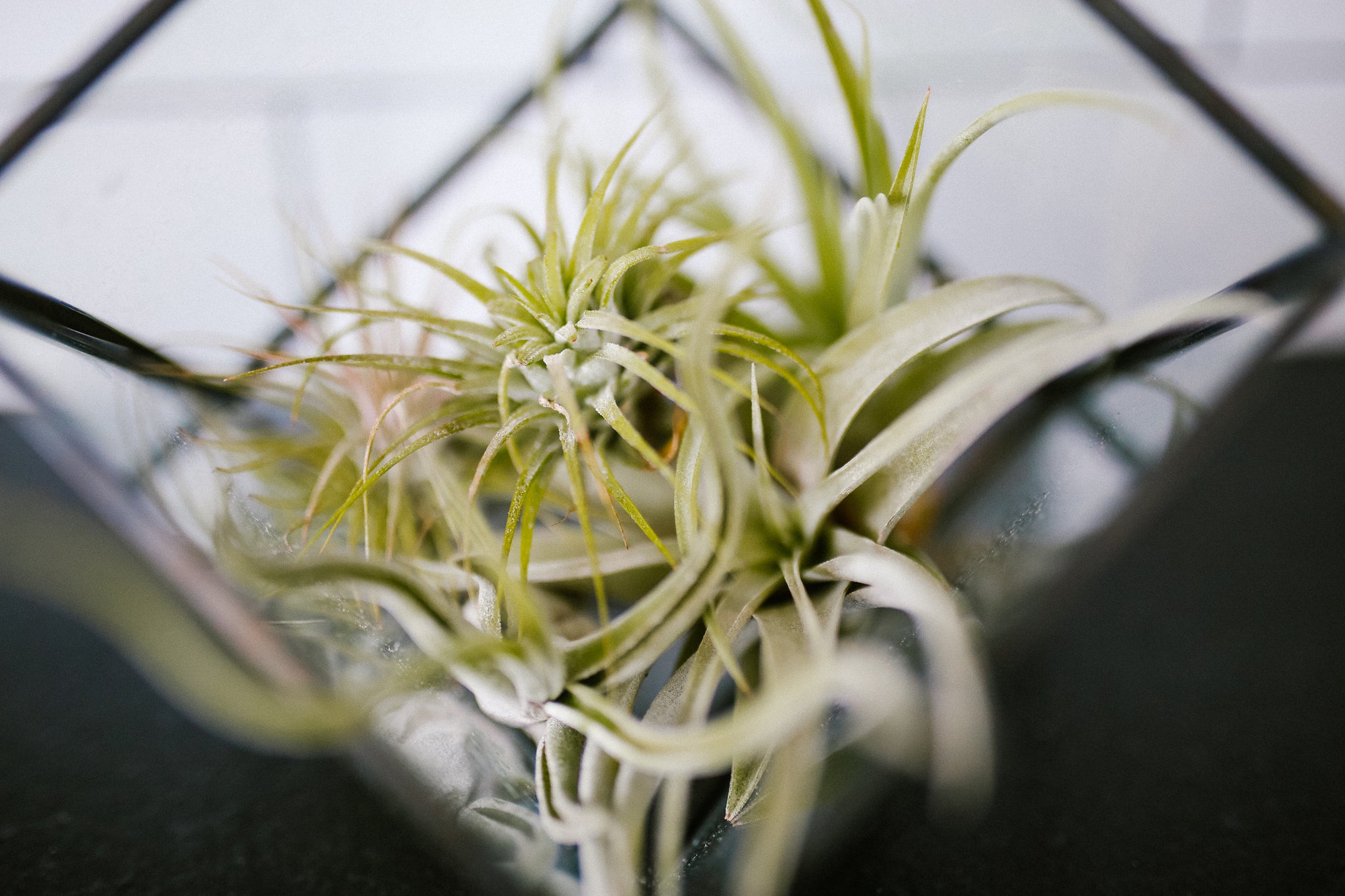 I guess you could call me a plant mama. I want all the plants...like everywhere. There is something about them that makes me so content...annnnd let's be real here... they don't sass back, they drink what I give them, they don't poop their pants, AND they listen when I talk to them. Um, hello?! Can you say, GIVE ME THEM ALL?! But for real, they add an extra bit of homeyness to any space. 
I didn't always have a green thumb. In fact, my husband kinda rolled his eyes when we moved into our new house and I was determined to keep a Fiddle Leaf Fig plant alive (thanks, Pinterest)...but hey hey HEY, MAMA IS DOING IT and now has a collection of them. 
Although I love my typical plants, I just adore my air plants. They are SO easy to take care of and require no dirt, fertilizer, planter. I will say, my first go-round with them was not-so-good. They lasted a couple weeks and died because I didn't take care of them properly, when it actually is SO easy to keep them thriving. 
The key to keeping these chic little dirt-less babes alive? A WEEKLY BATH. 
Every Sunday, I submerge them in room temperature water for ONE HOUR. I used to mist them with a spray bottle, but it just didn't give them the amount of water they needed and they dried up. Booooo...
After they soak for an hour, I set them out to "dry" on a paper towel for a bit and then put them back in their "places". Something I LOVE about them is that I can literally put them anywhere. On my desk, in an itty bitty planter, in the boys' room on their dresser. Truly, there are endless ways to "style" them and I think that any form of greenery can spice up your decor. 
So, you wanna know where to get one...or some?! Initially, I had a hard time finding them anywhere but local nurseries, but as they rise in popularity, I've spotted them at Home Depot, Lowes, Target, Amazon, and Ikea. Just make sure that they've been well-taken care of. You don't want one that is crispy and not doing hot from the get-go. 
Don't have a green thumb?! NO PROBLEM. Try these out and let me know what you think! Collection 2019 Sale 70% Off Title for image