Black Friday 2017
Posted by AMBER MARKER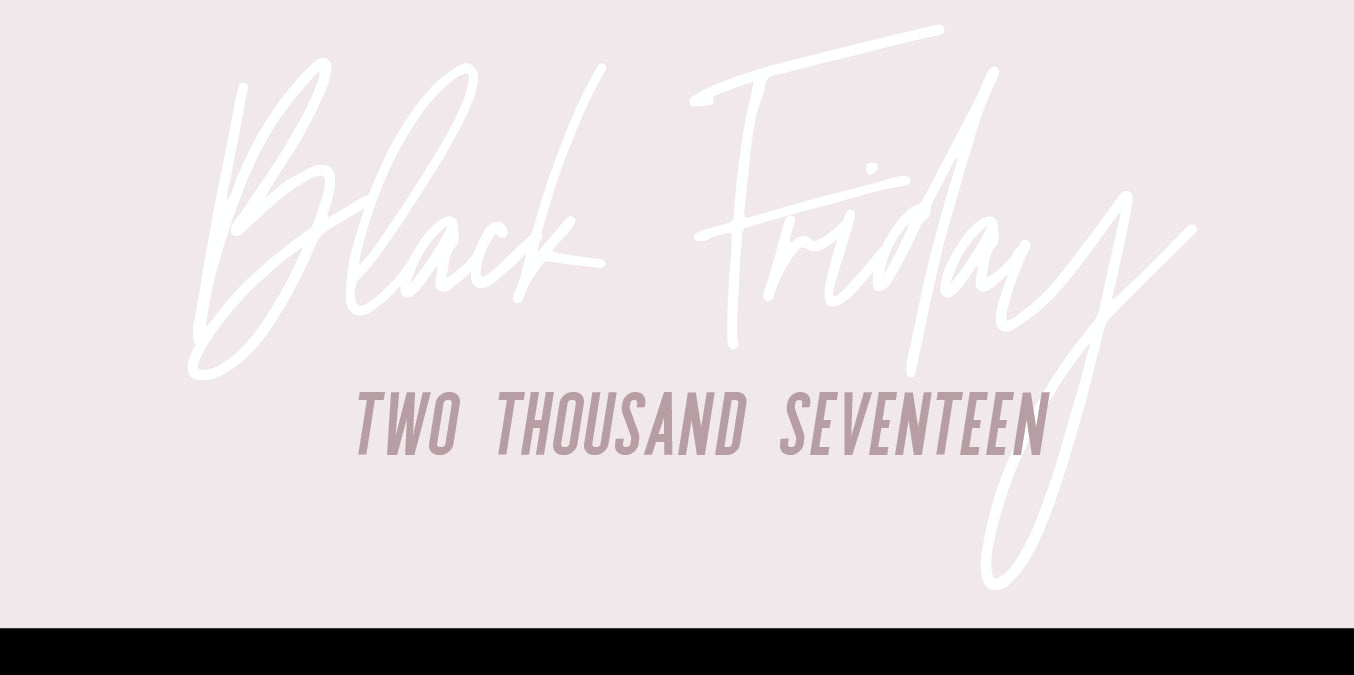 HELLO BLACK FRIDAY! But wait..the fun doesn't stop there. We have some pretty rad stuff planned ALL. WEEKEND. LONG.
First things first..are you a VIP?! If so, HOLLA! You are going to snag our very best deals. If not, what are you waiting for?! Head
here
and join in on the F-U-N.
Okay, now on to the good stuff..are you ready for it?
||BLACK FRIDAY||
Our VIP Mamas get early access on Thursday night starting at 10:30 PM EST. As long as we hit 20K members, we will be celebrating with one hour being 50% off. Yep, you read that right, HALF OFF. #micdrop..After the hour, we will have 40% off until 10 AM EST on Friday and then it will be 30% off the rest of the day until midnight EST. ALL orders will receive a scratch off card valid on your next order with us! What will that surprise be? Scratch and see! Maybe free shipping OR maybe a $100 shop credit. SCORE! Annnnd, there will be 2 mama and 2 kiddo PREORDERS so you are guaranteed to snag a little something for yourself and your little(s)...maybe even a mommy + me set..(cough, cough). **Kid items will be discounted to $12 and do not apply to the percentage discounts.
||SMALL BUSINESS SATURDAY||
Just when you thought all the fun was on Black Friday!! SURPRISE! We aren't done yet! Saturday is a day full of limited edition drops that you've never been able to snag before! Ooooo SNAP..wait until you see them all! Better yet? All of the limited edition tees will be only $20 and once they are gone, they are gone! All orders of $80 or more after any discounts and before shipping will receive a FREE rose gold Mama All Day Every Day tote. *Limited supplies so the earlier the order, the better chance at snagging one!
||CYBER MONDAY||
FREEBIES!! The first 100 orders will get a FREE brand spankin' new Mama All Day Every Day lanyard! ANNNND....drumroll, please.. a fresh new take on our Mama All Day Every Day signature phrase..BUFFALO PLAID! This will be a preorder, so no fear of it selling out before you can snag it! 
BOOM SHAKA LAKA. It's gonna be a good weekend. Don't you agree?! Tell me in the comments what you're hoping to snag!
Reviews (11 comments) Collection 2019 Sale 70% Off Title for image