NESTED BEAN ZEN SWADDLE
Posted by AMBER MARKER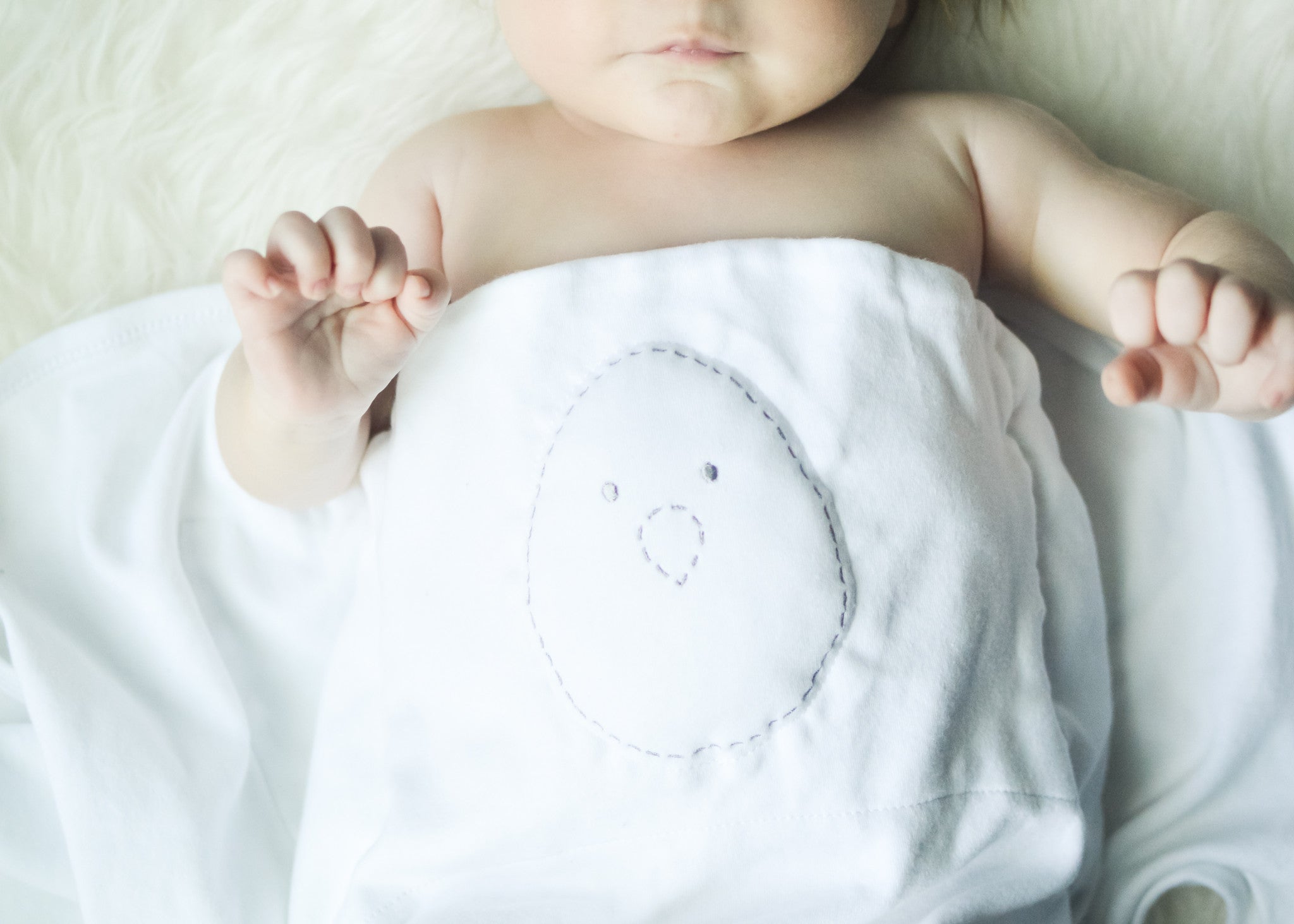 Swaddles. The options are seriously endless. If you're like me, I get completely overwhelmed and feel like I need a "rent-it-for-a-night" program so that I can find "the one". I literally have 26 different swaddles in a dresser drawer that just didn't work for us. I also assumed that everything that worked for Declan would also be stellar for Crew. Come to find out..that was not the case at all so I was on a desperate hunt for something that I prayed would give me a couple more hours of sleep a night. 
 
Well, guess what mamas? I found the
dynamic duo
of products that work like magic for us. Recently, I posted all about our
Dockatot
 experience. Missed it? Go check it out
here. 
.
Anyways, a fellow mama raved about 
The Nested Bean Zen Swaddle
. In my head I envisioned another swaddle just like the tons gathering dust bunnies in the drawer, but it was worth a try to check it out and see what made it so special. 
This swaddle is super unique because it actually is designed to
mimic your touch..
something I have never seen in swaddles I have come across. It features
lightly weighted pads
on the sides and chest to give your sweetness a sense that you are there. Crew loves his mama. He sleeps best when he is physically on me or next to me, so this gives him that sense of security that I am there with him, but I am actually washing dishes...
JUST KIDDING
! Actually taking a nap too! HAHA.. You can actually see the weighted pads above. Read more about it
here
.
...and then swaddle up those little arms or leave them out. I love that his legs can move freely in here, allowing him to kick away if he feels the sudden urge to bust out some energy. 
This particular swaddle is 0-6 months and features a "2 size" design. There is an inner "pouch" for those itty bitty fresh bebes that their little legs can easily slip into for a secure fit.
And did I mention that they are soft-as-butter?! Haha..I will take one in my size please!
Want more info about the perks and benefits of swaddling? Check out their site for some info
here
.
Better yet? Snag 15% off with DECLAN15 at checkout!  
I'd love to hear your experiences with it if you try them out! 
Amber
Reviews (1 comment) Collection 2019 Sale 70% Off Title for image