HEY GIRL BOSS
Posted by AMBER MARKER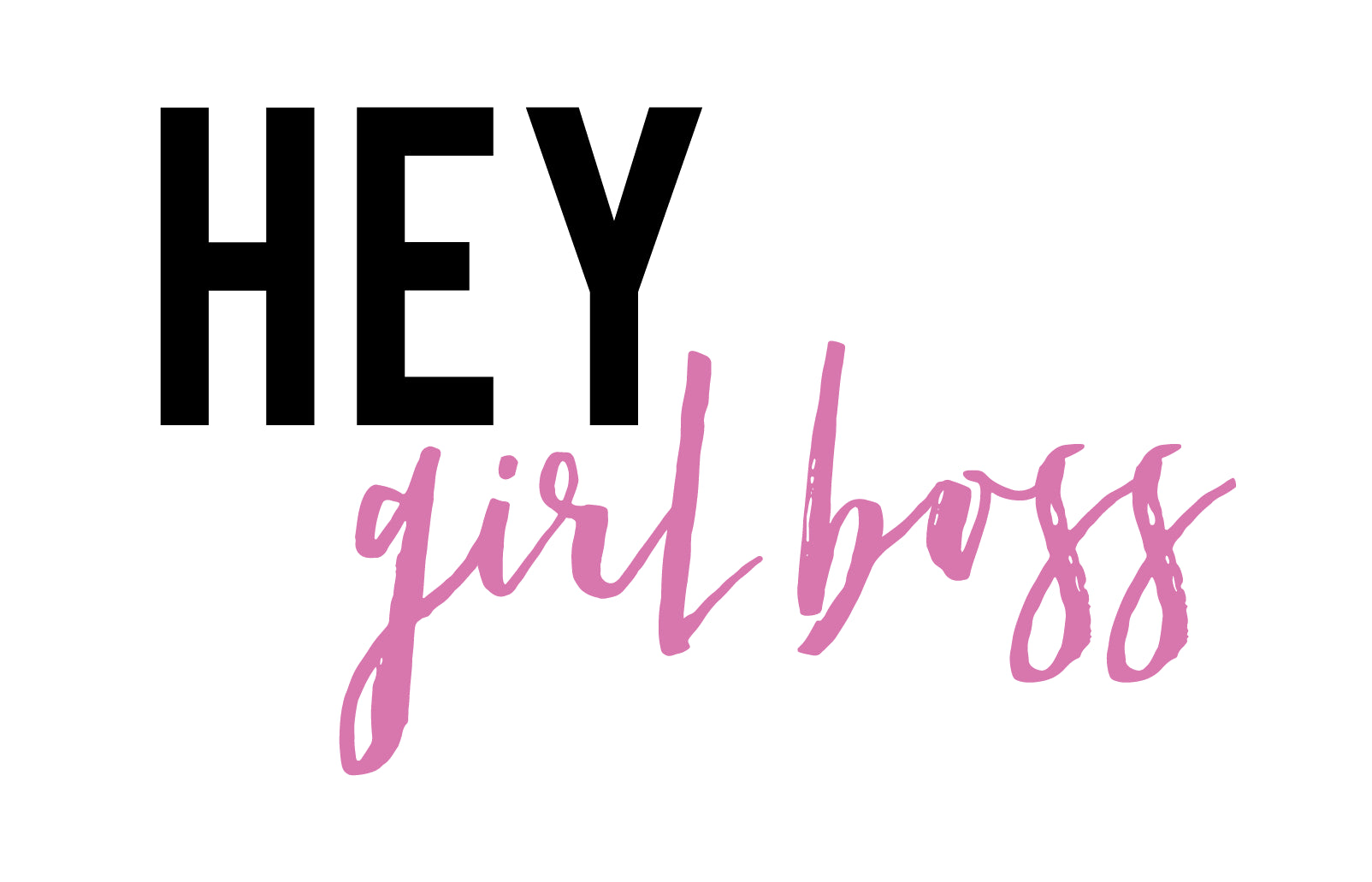 3 years ago. I was pregnant for the very first time. I was so obsessed with this baby boy in which I had never "met" yet, but knew once I did, the obsession would only be severe. I was a full-time kindergarten teacher at the time. Teacher by day, crafter by night. I found myself sewing every night for hours. With every single
stitch
, I found such satisfaction knowing how much love and detail I was pouring into each burp cloth, swaddle, romper, or bib that I was making. It was like my daily dose of 
Serotonin that I could not get enough of. 
Fast forward. Declan was born. I continued to sew and create and I can't even begin to tell you how much I just loved the whole process. Of course, I was proud and posted these creations on social media. Within a short time, I had friends and family reaching out to make them items as well. I knew the solution..start an online "shop". It would be easy I said. Boy, was I so wrong. But I will tell you..some of the best things in life are not easy. 
That brings me to today. I wish I could tell you that this journey has been rainbows and unicorns, but unfortunately, it is a journey. A journey with highs and lows..twists and turns..but a journey that I cannot imagine not delving into. 
Frequently, I get emails from hopeful female entrepreneurs seeking advice on what I do and how I do it. It is not a simple answer and sometimes I truly wish I had the perfect response to help her figure it out. So, here it is. My advice in a nutshell which I pray will help at least one boss babe out there who is pursuing her dream. It may not be a step-by-step guide to "how to start your own brand with tshirts" but I truly believe that if your mind and soul are in the right place, the rest will unfold for you. 
Be Brave.
It is scary. The "what-ifs". I remember them so vividly. What if people don't like what I create? What if I try it and I mess up? What if no one follows me on Instagram? You can ask all the "what-ifs" you want. I still do it today at times and have to stop myself. Plunging into running your own small business requires faith. It requires a huge leap of faith and trust in yourself that you CAN do it. Is there a possibility you will fail? Absolutely, but I'd rather fail and say I tried rather than never ever knowing what I was capable of. But guess what? Odds are that if you try and try hard, you will succeed and you will knock your socks off with just how truly rad you are. 
A little over two years ago, I launched my very first children's design, Posing for the Mamarazzi. I spent a whole MONTH asking myself "what if" questions before getting the courage to take the plunge and share it with the world and guess what? Best. Decision. Ever. My entire brand completely shifted and morphed. It was one of those moments on my journey where I was riding high. Sure, I was nervous but I think to myself today, "What if I had never taken that leap of faith to release that?".. There I go with those "what-ifs" again..Hahaha. I am currently taking a huge leap of faith with something that I am planning to release in Spring or Summer. Sure, I have randomly questioned if I was out of my mind by investing this much time and money into this new adventure, but I have learned that I'd rather try than never know what could have been. Be brave and leap.
Research, Experiment, Reflect
It is so easy to go to someone and just ask all the questions and just gather up all the answers. Been there done that. I went to college for elementary education and I often connect my time earning my degree with my business now. I sat in class, asked questions, was given answers, voila! But let me tell you, the first day I stepped my foot into a classroom for student teaching, I was like a deer in headlights. But wait.. I thought that I learned everything I needed to know while quietly listening to my professor rattle off all the do's and don'ts. I quickly grasped that I learned by submerging myself into my classroom with my students. Experimenting. Some days were great, some days I had to reflect and change things up and figure out what worked for me and my students. I had such an amazing mentor teacher who let me explore on my own, but was always there to guide me when I truly needed it.
I quickly learned the value in trying to figure out some things on my own. To research and explore and then reach out when I was truly stumped or needed advice after reflecting on what my goal was. I will tell you, it is so overwhelming when launching a business, especially when you have no business background or training. There is great power though in doing some self-exploration. Google is one of my best friends. I cannot tell you how many things I googled when I started my brand. You name it, I probably googled it. Sometimes I gathered beneficial information and sometimes I did reach out to some brands that I truly looked up to. I am in no way, shape, or form saying that you should not ask questions. Please do. Some of the best advice I have gotten is from fellow brands, but I personally have found so much benefit in taking the time to truly try first. Locate and soak up what I can and then seek out for clarification and guidance. Don't be afraid to experiment. Try it out! And always reflect. What went well? What can I change?  
Never Compare Yourself
I see you. Scrolling through Instagram comparing yourself to the brand with what seems like a gazillion followers, the perfect feed. She is always put-together with her perfectly manicured fingers and "I woke up like this. #flawless" hair and make-up..and then followed by a "Why am I not like that?" "Why don't I have that many followers?" as you gently scratch off the dried up spit-up off your tee that you have been wearing for maybe 3 days. Yep. Guilty. It has happened to us all. I have fallen for this trap many times. Guess what? This is the worst trap of them all and if you fall for it, you will get burnt out quicker than those candles on your toddler's birthday cake. I have a challenge for you. Go to Target. Buy one of those $1 or $3 cutesy journals for yourself. Anytime you catch yourself doing this, whip out that journal and jot down three things that you are just slaying. It's time we start celebrating ourselves and our accomplishments whether big or small. Comparing ourselves to other women? That is just silly business. Because you are basically amazing and social media should never make you feel else-wise. 
Find Your Tribe. Love Them Hard. 
SO MUCH YES! I've met some of my best friends through my brand. There is no way in the world that I would be standing where I am with my business without them. Find the right tribe. The tribe that builds you up, supports you, laughs with you, gives honest feedback, and stays positive with you. The one thing I just adore is that my "tribe" is growing. I am gradually meeting some of the greatest people; all of which I know are making me a better entrepreneur, but even more importantly a better person. 
Support Other Women. 
Spread the love. Because goodness knows we need more of it spread around. Scroll through your Instagram feed and see something that another brand is doing that you love? TELL THEM. Be genuine. We know how much it means to us when fellow girl bosses are genuine and complimentary to our hustle, so why not spread that love? It is as simple as, "Girl, those new organic headbands you just released are your best prints yet! You are rocking it!" Guess what? Guarantee that you made her smile. Wanna know what is even better? I bet that you smiled too while doing that. I challenge you to genuinely lift up and spread the love 10 times every single day on social media. I promise it will make you feel good.
Collaborate.
When female entrepreneurs work together, magic happens. Don't be afraid to reach out. Do you know how many times I have reached out and been ignored through my journey? It happens, but guess how many times I have reached out and amazing collaborations have rolled out because of it? So many. Find some brands you love and reach out. You never know what opportunities are there just waiting to blossom.
Find Balance.
I don't even know if I can offer advice on this one because it is probably an area that I struggle with every minute of the day. I literally work all day long..and night. I may not be physically working, but my brain is always thinking about this brand..always..What I have to do, how I am going to do it, how many orders need to get out, responding to that one email I got that morning..It is really hard to set an "off-switch" when you work from home.
My goal for 2017 is to be more mindful of this and to make sure there are times where I am "taking a break"..shutting it off for a while to be in the present. Yes, easier said than done. A huge portion of this brand revolves around social media and it is HARD to keep up on it on your own. Between your website, Instagram, Facebook, Pinterest, Twitter, email..you can quickly get overwhelmed. Don't be afraid to delegate and find someone you trust to help you. I currently have an amazing mama that I have known since a little girl in ballet class helping me with my Facebook business page. She is literally a rockstar and probably does a better job at managing it than I ever could! 
As Dolly Parton has said, "Don't get so busy making a living that you forget to make a life."
Build Your BRAND.
When I started this business, I always referred to it as my "shop"..but I have learned it is more than that; it is a brand. If you didn't know, I started my business under the name, Little Arrow Co. It was just a little bit of everything, kind of like testing out the waters. I had a logo, but I did not have a brand per-say..a "look". Find your vibe. YOUR vibe. One that makes you YOU. Find that item that you create that is your "thing" and make it known that it is yours. You want people to see it and instantly think of your brand. It took me a while to find my thing, but I finally did and noticed a huge leap up once I embraced it and ran for the hills with it.
Think of some of the bigger brands that you look up to. They have their own "look" or "vibe". When you think of them there are certain things that come to mind. I remember when I interviewed at Hollister back in college they asked me, "What do you think of when you think of Hollister?" Hollister has very distinct branding...beachy, California-vibes, distressed clothing, trendy, basic..they even have that scent that smacks you in the face when you walk in, BUT when you think of Hollister, you connect all of those things with them. It is "their" thing. Find your vibe. Find what makes your brand stand out and memorable. 
Am I a pro at this whole "start your own brand" thing? No way. BUT I hope that some of the things I have picked up along the way that have helped me can help my fellow female entrepreneurs who are wanting to take that leap of faith to become a girl boss and build that empire they dream about. Never in my dreams did I imagine I would quit my full-time job to stay home with my two boys and do something that I love so much while being successful. If I can do it, you can too. 
I'd LOVE to hear about your brands! Feel free to leave me a comment! I'd love to check you out! 
Reviews (11 comments) Collection 2019 Sale 70% Off Title for image