ALL THE SMELLS
Posted by AMBER MARKER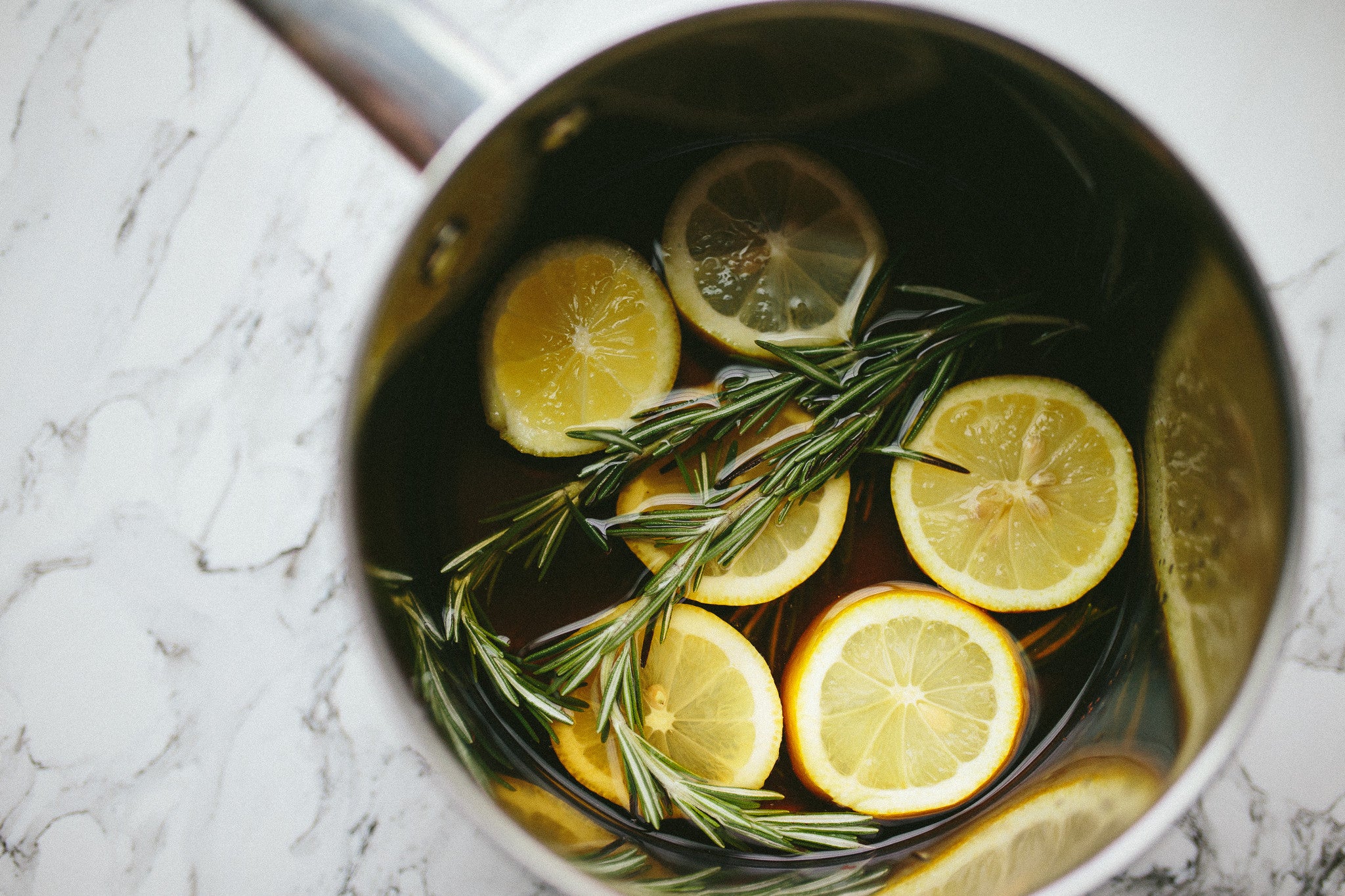 You know when you walk into a store at the mall and the smells give you ALL the feels? I wanted that in my house..but my slightly crunchy earthy-mama self wanted it without any chemicals. I used to do wall plug-ins but then my house ended up smelling like a pile of fresh laundry or someone went overboard with my grandma's floral perfume. Yea, no thanks.
But THIS. Just a few ingredients thrown into a pot and your house will smell like you just walked into Williams-Sonoma. OH SO GOOD.
2 sliced lemons, a few springs of fresh Rosemary, a teaspoon of vanilla extract, and a cup or two of water. Simmer and take it in. I promise it makes you feel like you kinda have your life together (even if you are rocking those yoga pants, spit-up sweatshirt, and a messy mom-bun like me). I simply add more water once it starts to evaporate and let it make my house smell like a slice of Heaven. Collection 2019 Sale 70% Off Title for image