Our Fave Inexpensive (And CUTE) Baby Girl Sleepers
Posted by AMBER MARKER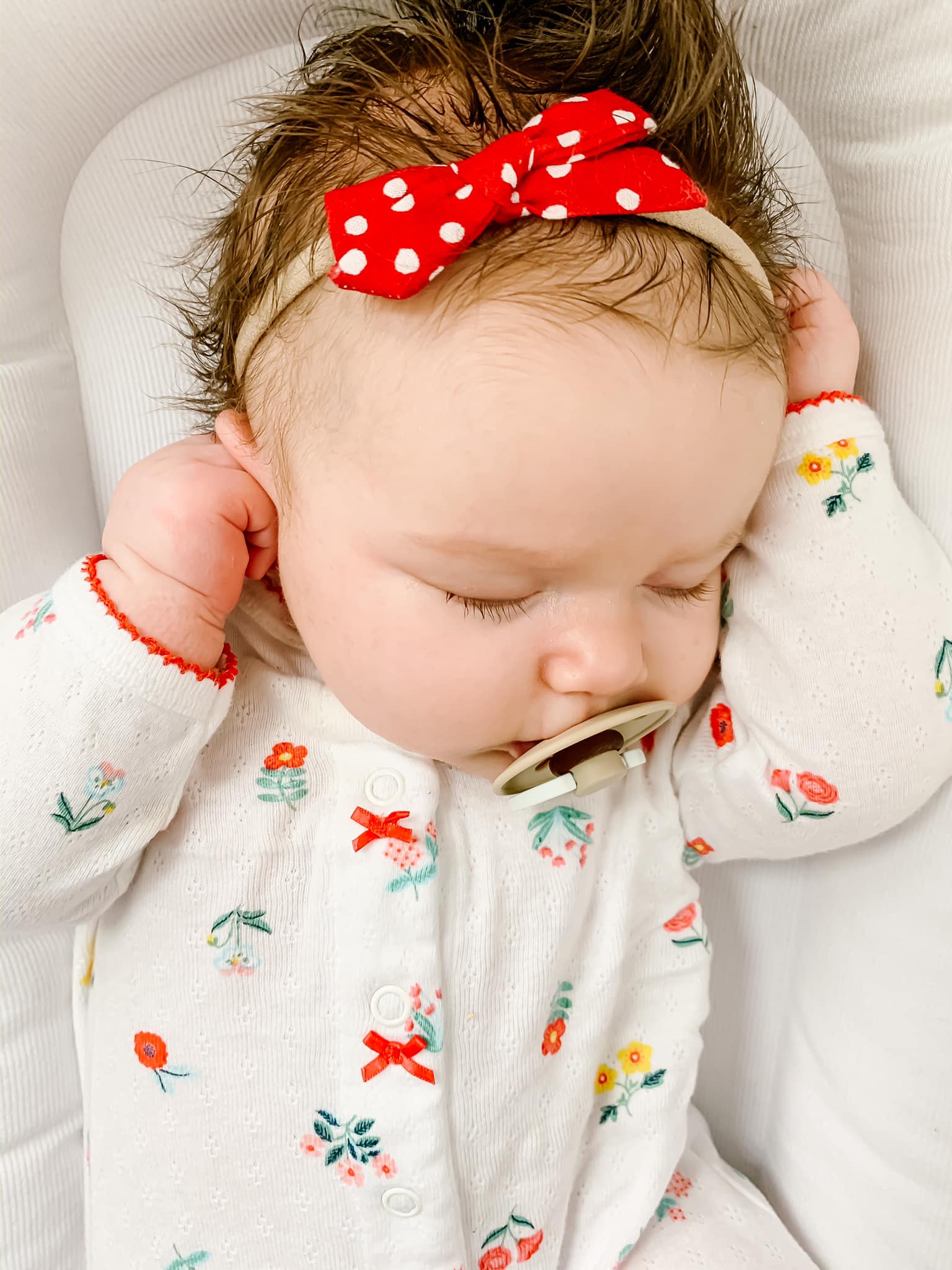 I am not gonna lie. I am a sucker for
non
-mainstream clothing stores for Harlow, but I am impressed with Carter's current selection of baby girl sleepers. I am actually so in love with some of them that I am going to stock up on some of the same prints we have for when she gets bigger! Annnd they are super on sale right now, so I thought I would link our faves! This little peach zip-up sleeper is one I just adore and always get comments on when she wears it. It zips from the top OR bottom so it's my favorite for bedtime and easy diaper changes. 
Another one that I am smitten with. It has snaps, but I love the pointelle fabric and how simple it is with the pops of red. 
This lilac purple floral sleeper is probably my fave of them all. I am going to be snagging it in every size because it's just the cutest! It has flutter sleeves that add a little bit of flair and also zips for super easy diaper changes. 
And one more that I truly love... it's also a pointelle fabric and the color is so cute. It has some minty accents on it as well and the color combo is so pretty. The snaps up are lined with a ruffle going up the front... SO CUTE!
As much as I love shopping small, I love to have these around the house. I don't feel as bad if Harlow has a massive blowout in them and they get stained or ruined, HOWEVER so far, these have held up to poo and washed out so well with some stain remover spray and oxi cleaner. Anyways, thought I'd share my faves because many of them are marked down to only $9. Say WHAT?! Collection 2019 Sale 70% Off Title for image